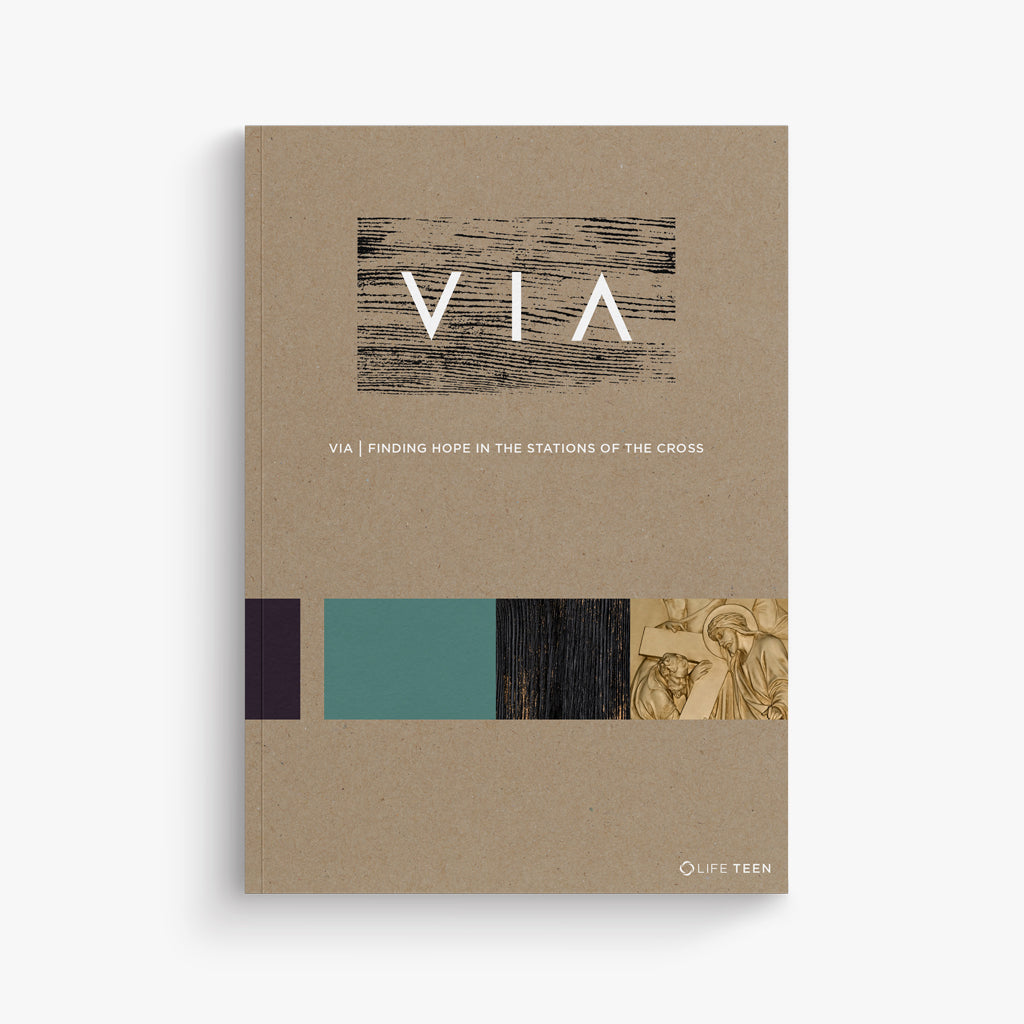 $4.00
$5.00
VIA: Finding Hope in the Stations of the Cross
We Adore You, O Christ, and We Praise You

They hang in every church, reminding us of the journey Jesus took to His death on the cross. In fact, we are so familiar with them that we oftentimes fail to recognize just how powerful they are. Yes, the Stations of the Cross allow us to prayerfully journey with Jesus to Golgotha, the place of His Crucifixion — but they are so much more than that. The Stations of the Cross are a means to enter into our suffering and experience the hope we have in Christ through the Resurrection. They give us the courage to journey alongside those who are suffering, to provide a helping hand to those who have fallen, to help someone carry their cross, to offer an act of compassion in the midst of humiliation, to simply sit at the foot of the cross and witness suffering and know that as we encounter others who suffer, we encounter Christ, as well. VIA: Finding Hope in the Stations of the Cross allows us to journey alongside Jesus as He carried His cross and experience His Passion and death in a way like never before.  
Who Needs It
Any teen who has not yet experienced the Stations of the Cross or desires to enter into the stations in a new way.
Using This Book
VIA: Finding Hope in the Stations of the Cross can be used as a companion for the season of Lent, but it does not stop there. Teens can use this book any time they want to pray the Stations of the Cross, regardless of the liturgical season.