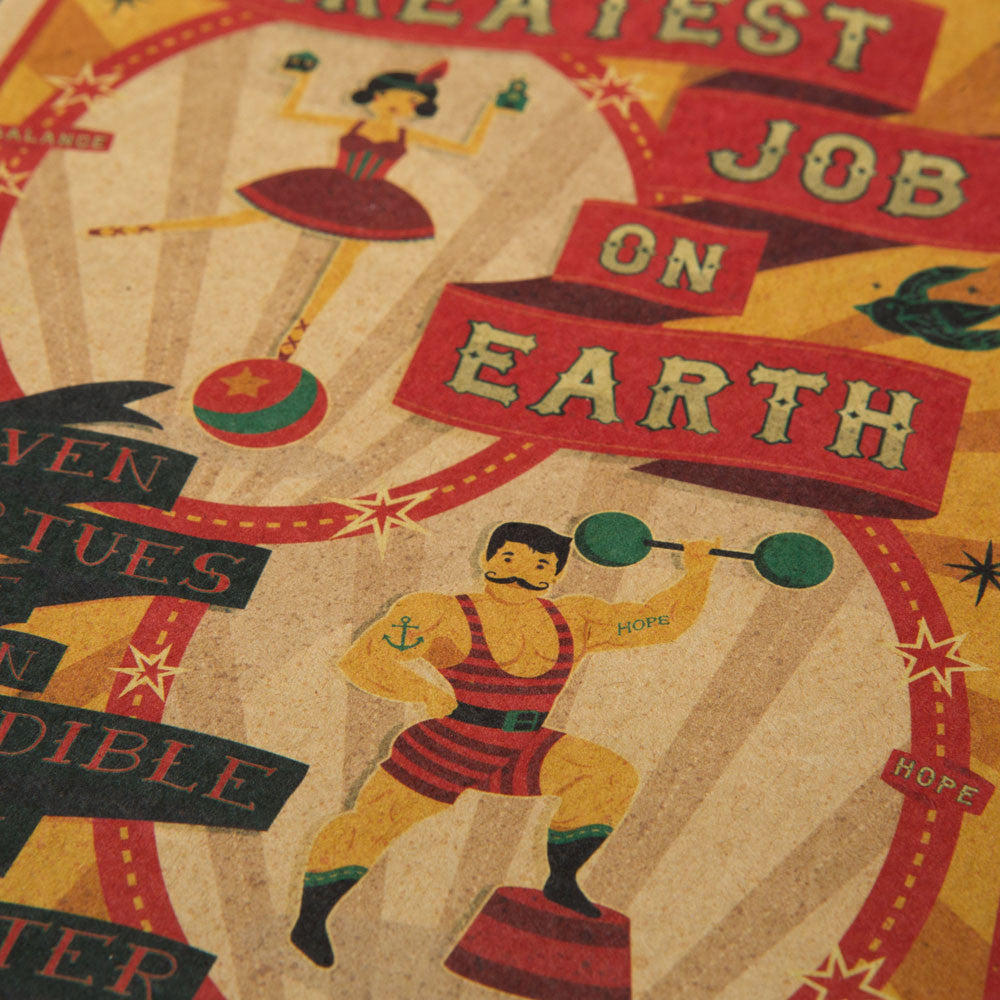 $12.00
$0.00
The Greatest Job On Earth
Be Amazing
Youth ministry is one of the greatest jobs a person can have. Where else can you play messy games, eat pizza, but then relate it all back to the Gospel and challenge teenagers to be disciples? Youth ministry isn't easy, though. Navigating through the joys and pitfalls can be tough.

The Greatest Job on Earth is a book for any person that works with youth – whether they are a high school or middle school youth minister, teacher, or a priest or religious. This impactful book breaks open seven "virtues" that every highly successful youth leader possesses. Whether you are a veteran or a rookie in youth ministry, The Greatest Job on Earth is sure to take your ministry up to a whole new level.
Who Needs It
Any person that is working in youth ministry – paid or volunteer – needs this book on their shelf.
Using This Book
The Greatest Job on Earth is great for individuals, groups, and diocesan officials. Here are some great ways to use it:
Give a copy to the new parish youth minister
Provide copies for all your Core Members
Read annually as a self-guided reflection / retreat
Book study with other adult youth ministers
Core Team formation over seven weeks before Life Nights / Edge Nights