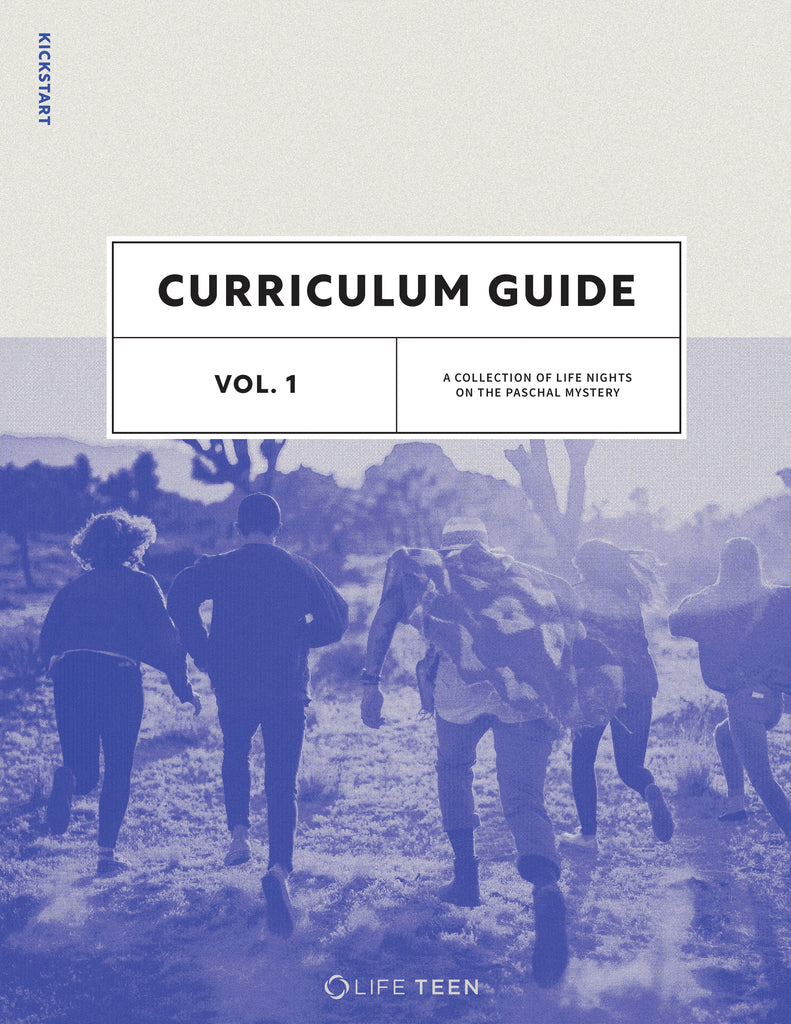 $500.00
$0.00
Kickstart Support
Kickstart Subscription
Kickstart is a new entry point into Life Support specifically for parishes with 25 or fewer teenagers and three volunteer leaders committed to sustainable high school youth ministry. It is designed for parishes looking to revitalize or launch their Catholic youth ministry. It includes eight dynamic Life Nights each semester, weekly Connect Small Group Guides, retreats, relational ministry tools, and adult training resources. Kickstart is packed with everything you need to hit the ground running and grow your youth ministry!


Online Platform for Resources, Calendar, and More!
This subscription includes online access to our library of resources as well as physical shipments. The online platform allows you to create a calendar that your Core team, parents, and teens can see on our Life Teen app. You can create accounts for all of your Core team to view, download, and print the digital resources.
Subscription includes:
Life Nights

Connect Small Group Guides, Retreats, and Training

Franciscan University of Steubenville and Life Teen online training certificate for adult Core team

Annual parish use of the Life Teen name and logo

Next steps:
This subscription can be purchased online by selecting "Send Bill to Parish" or paying via credit card. After your purchase is complete, you will receive a confirmation email from our store for your order. Your temporary login information will be sent via email within an hour of completion. Your subscription includes shipments of resources and the date your subscription begins will impact when those shipments start.
(1) Life Teen, Edge, Life Night, and Edge Night are trademarked terms and permission for use are included with your subscription. At the termination of the subscription term, if a parish does not renew, right to use these terms is revoked until the subscription is renewed, even if the parish continues to use previously published materials.
(2) All materials included as part of the subscription are copyright protected and reproduction, duplication, publishing, or sharing of materials with non-subscribing parishes or entities is prohibited without prior written permission. This includes publication on parish websites, social media, YouTube, or any other platform designed for the transmission of video, print, or digital resources.