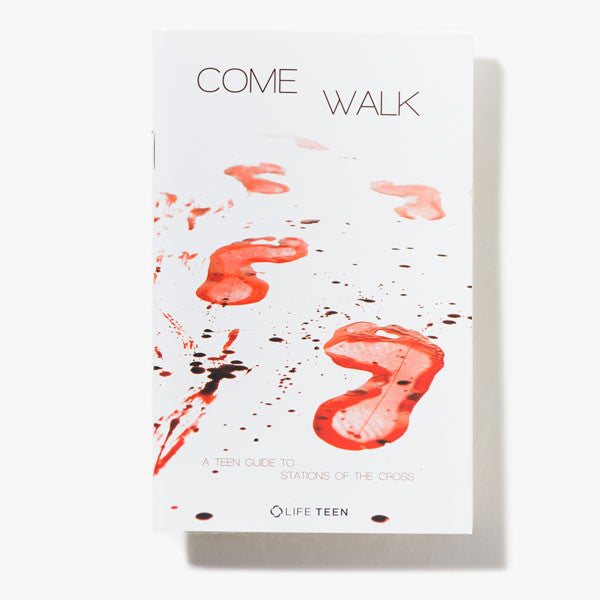 In His Footsteps
He carried the weight of your sin with His cross and walked up a hill to be crucified. It was a walk that led to the redemption of humanity. It is more than history. It is more than a movie. It is a path of transformation. Will you follow Jesus on the way?

Come Walk is an incredible pocket-sized book that will take you through the Stations of the Cross and Jesus' Passion and Death in a way you never have experienced it. Scripture, prayer, and reflection make this a powerful devotional that is perfect for Lent and Triduum.  
Who Needs It
Come Walk is written for any Christian that wants to take the dangerous step of entering into Jesus' suffering and desire to imitate it so they could experience His resurrection, as well.
Using This Book
Come Walk is perfect for devotion and deeper reflection, especially during Lent and Triduum – there are a variety of ways to use this resource:
Provide copies for your parish community as guides for Stations of the Cross
Retreat gifts • Family reflections during Triduum
Guides for prayer at Life Night
Weekly devotional during Lent
Purchase copies for your next retreat for teens to read during Eucharistic Adoration