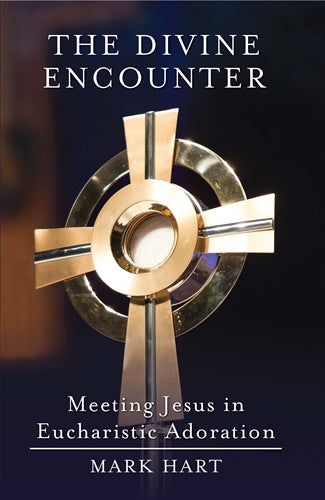 $8.00
$0.00
Divine Encounter: Meeting Jesus in Eucharistic Adoration
Even little pockets of time each week set aside to adore the Lord will radically change your life. With busy schedules, carving out time for Adoration can seem daunting, but this latest book from Mark Hart will help you spiritually exhale and give you tools to make the most out of your time with Jesus.
Before you know it, Adoration will go from something to help you get through the week to something you yearn for. So, get your copy today and take
The Divine Encounter
with you when you meet the Lord and accept his invitation for a deeper relationship. This beautiful book includes Gospel passages, reflection questions, prayers, and songs for Benediction that will make you fully available to God in Adoration and throughout your life!